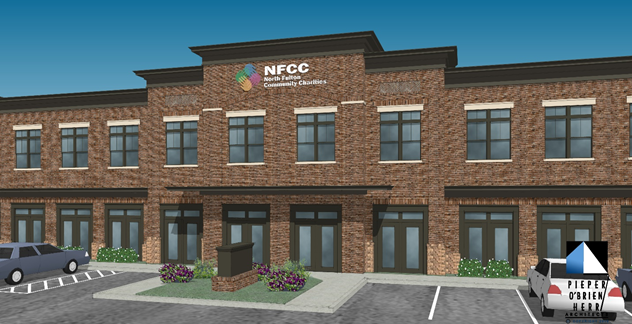 A Capital Campaign: Growing with Purpose
CAMPAIGN SUPPORTERS
NFCC is incredibly grateful to the donors who made the Growing with Purpose Capital campaign possible. 
Michele and Mike Kendrick
The Vasser Woolley Foundation, Inc.
Patricia and Jeff Andrews
Stephanie and Dave Nelson
Carol Geiger and Henry Anthony
Kerri and Dennis Booker
CFI Real Estate Holdings, Inc.
Charity Guild of Johns Creek
Credigy
Carol W. Harrison
Cathy and Doug Irvine
Ed LaHouse
Hamida and Stan Little
Northminster Presbyterian Church
Cheryl and Mark Owens
Perimeter Church
Karen and Matt Powell
Renasant Bank
Rotary Club of Alpharetta
St. Peter Chanel Catholic Church
Cheryl and Ted Schwartz
Kathy and Vernon Starr
Synovus
The Benjamin F. Brady Charitable Foundation
The Page Family
Holly McBee York
Miriam and Kenneth Davis
Karen and John Hipes
The John and Mary Franklin Foundation
Connie and Ted Fuhrer
Jim and Kim Cherry Charitable Fund
Frank and Terry Brown Charitable Fund
Kathy Avery
Irma Rodriguez and Fred Fernandez
Aileen and Doug Horton
Kathryn and Jeff Albright
Alpharetta First United Methodist Church
Catherine and Bill Brower
Tina Marie Bull
Community Foundation for Northeast Georgia
Kathryn and Charles Curtis
Data Media Associates
Misty Fernandez
IBEX IT Business Experts
Martica and Lee Jenkins
Sherri Morgan
North GA UMC Housing and Homeless Council
St. Aidan's Episcopal Church
St. James United Methodist Church
Lisa Glauber Shippel
The Hartford
Michelle and Richard Trainor
Zion Missionary Baptist Church
C.L. Burks Construction
Catholic Foundation of North Georgia
Tom McMurrain
Kathy and Vernon Starr

125+ families receive food each day and close to 23,000 food orders are filled each year.