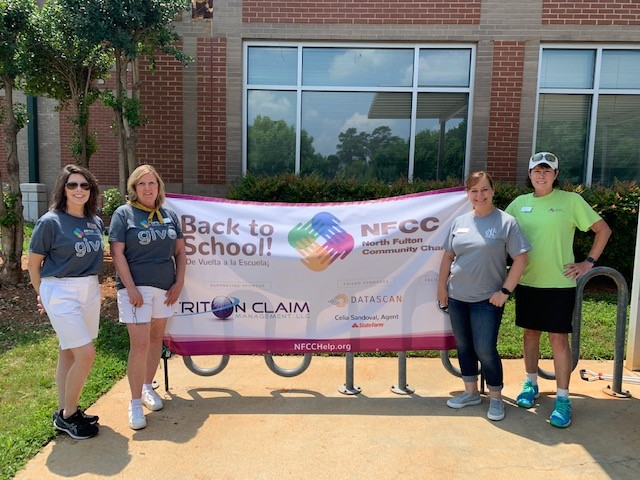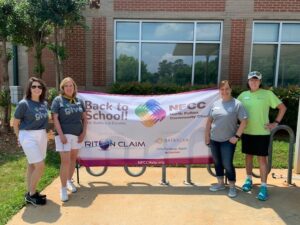 Thanks to all the volunteers who came out Friday and Saturday to collect backpacks for our Back to School backpack drive! We will continue collecting Monday, Tuesday and Wednesday and then distribution begins Thursday, July 29th through August 1st. In all, we expect to serve about 900 school students!
Special thanks to Young Men's Service League including NFCC Alumn Sheila Sillitto and her son Peter, and to the National Charity League.
Special thanks also to Kris Carter, NFCC Ambassador, for coordination assistance.