North Fulton Community Charities' mission is to help ease hardship and foster financial stability in our community.

NFCC assists individuals and families with emergency need in North Fulton.

The communities we serve include Alpharetta, Johns Creek, Milton, Mountain Park, and Roswell.

North Fulton has a growing population of economically marginalized families. We serve 4,000+ families every year.

The average wage needed to pay for a 2 bedroom apartment is $21+, but minimum wage is only $7.25.

More than 100 local families receive food from NFCC every day.

We distribute more than $1.2MM in emergency financial assistance (rent, utilities, & other necessities) each year.

Our programs clothe over 1,100 families per year.

Over 1,400 adults take our life skills & workforce readiness classes yearly.

900+ families benefit from NFCC holiday programs for warm coats, Thanksgiving meals, and holiday toys.

DONATE: Your monetary gifts support programs that build self-sufficiency in our community. Gifts of food, clothes, and household items also help.

VOLUNTEER: Time generously given to NFCC equals 52+ full-time employees.

SHOP AT THE THRIFT SHOP: Proceeds support the mission.

ADVOCATE: Advocate for unmet needs and services, host or attend a Poverty Simulation, and spread the word about our mission at NFCC.
Upcoming Events
& Classes
The NFCC Calendar is your source for community events, classes, volunteer orientations, special events and more.  
Due to COVID-19 precautions all events are cancelled until further notice.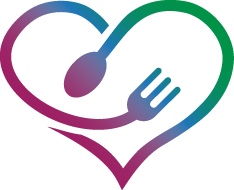 NFCC Top Food Pantry Needs
We have a Client Choice Pantry; a computer inventory system that allows our clients to choose what they receive from the items in stock using a monthly points allowance. Giving clients a choice in what they receive gives them dignity, control and privacy while minimizing waste. Our most needed items list changes often based on demand. Check back for updates. Please fill out the Food Drive Form before organizing a food drive to ensure we have the space and staff available to accept your donation.
List updated 01/10/2022