Thanks to our very generous community, the food pantry is currently fully stocked. We cannot accept anymore food pantry donations during the month of December. Please check back in January. Thank you! 
Providing food is the first line of defense for someone struggling financially – using the Food Pantry frees up money to pay rent, utilities, transportation or an unexpected expense. The NFCC Food Pantry is a community effort. Individuals, businesses, faith and civic organizations, schools and others donate food and supplies for the pantry.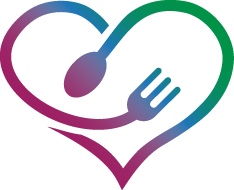 NFCC Top Food Pantry Needs
We have a Client Choice Pantry; a computer inventory system that allows our clients to choose what they receive from the items in stock using a monthly points allowance. Giving clients a choice in what they receive gives them dignity, control and privacy while minimizing waste. Our most needed items list changes often based on demand. Check back for updates.
Thanks to the overwhelming generosity of our community, we cannot accept anymore food donations during the month of December. Please check back in January.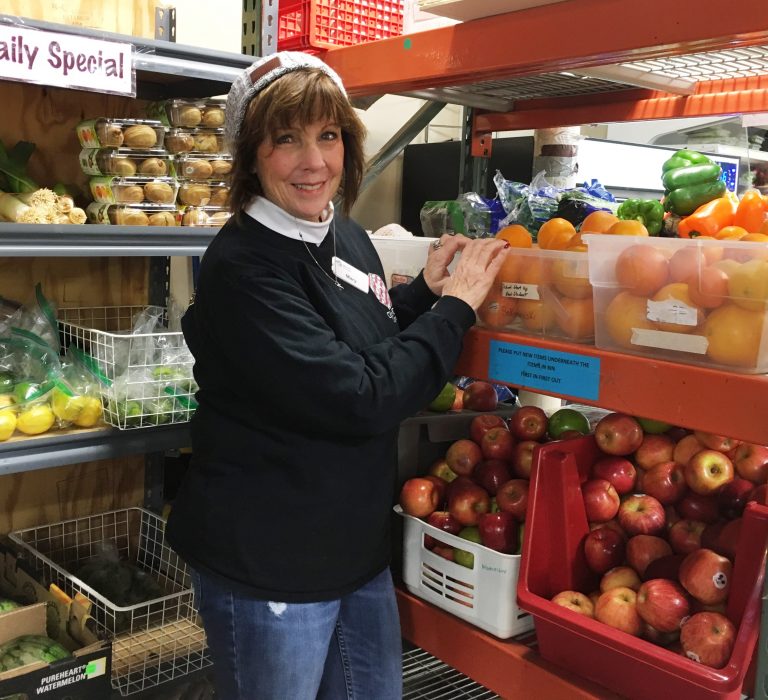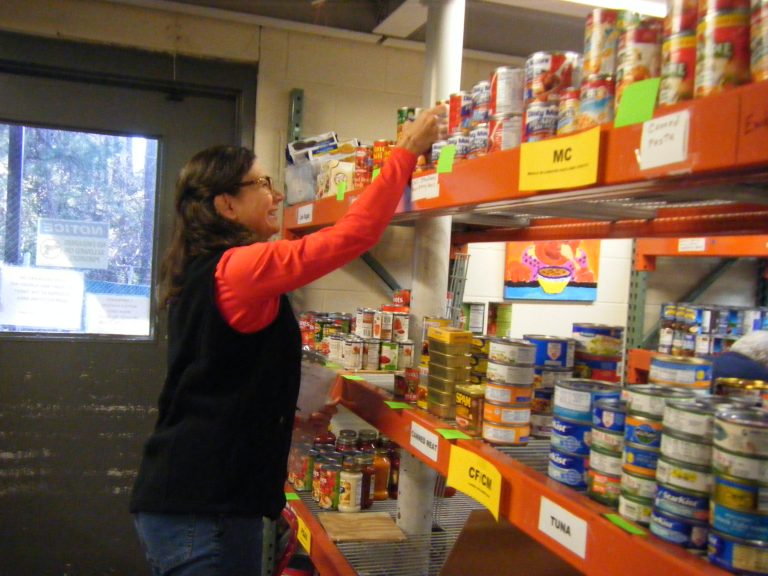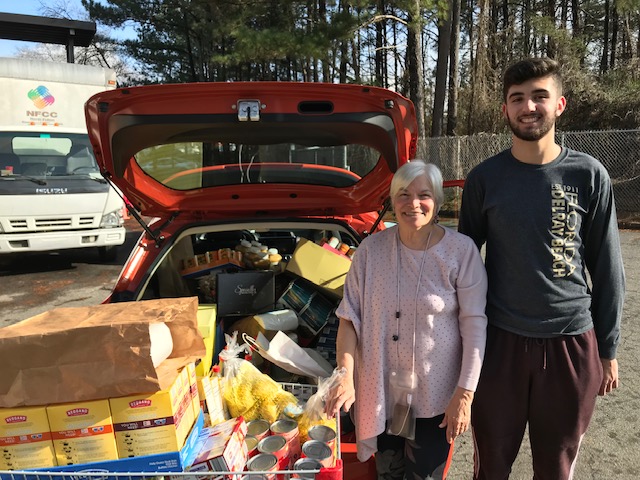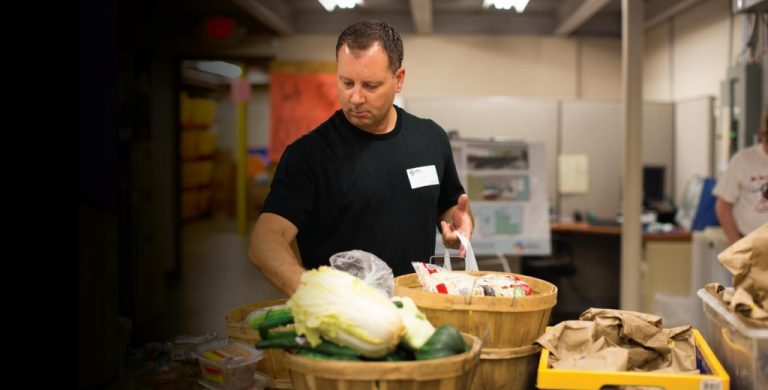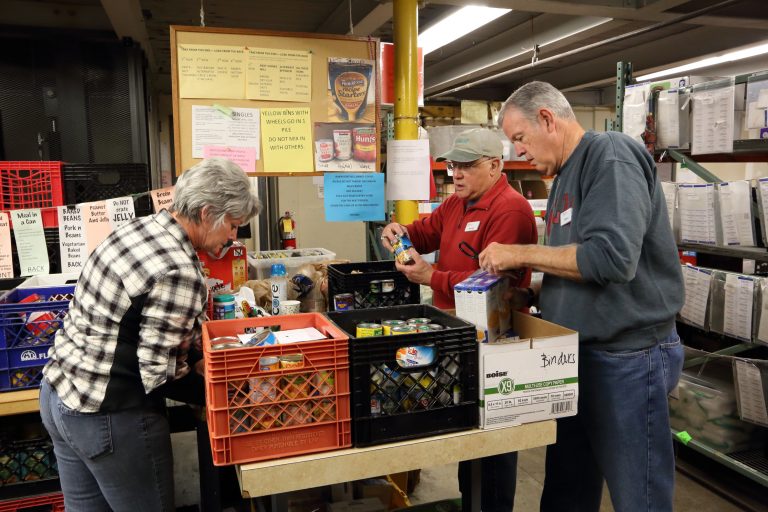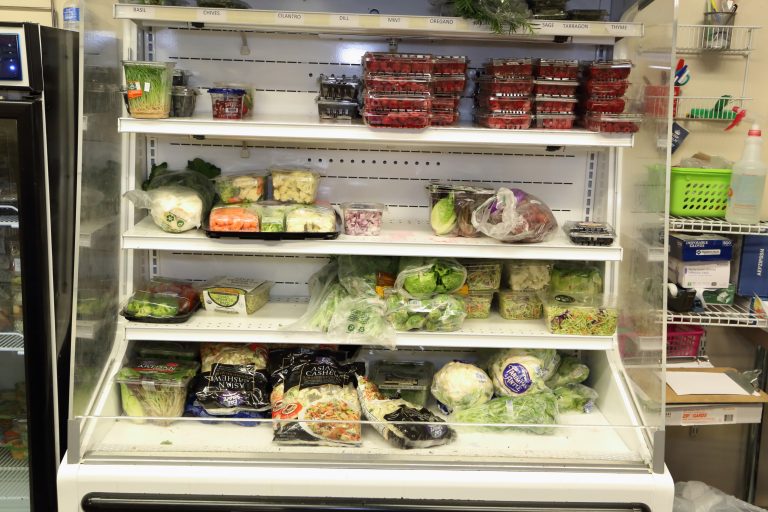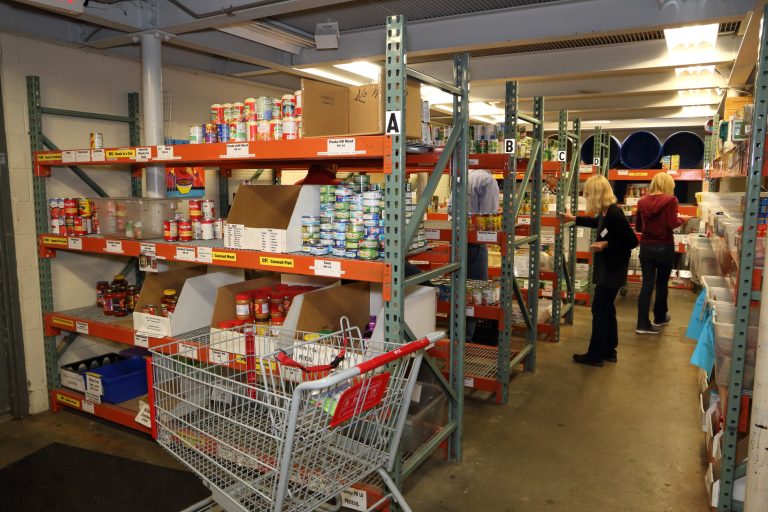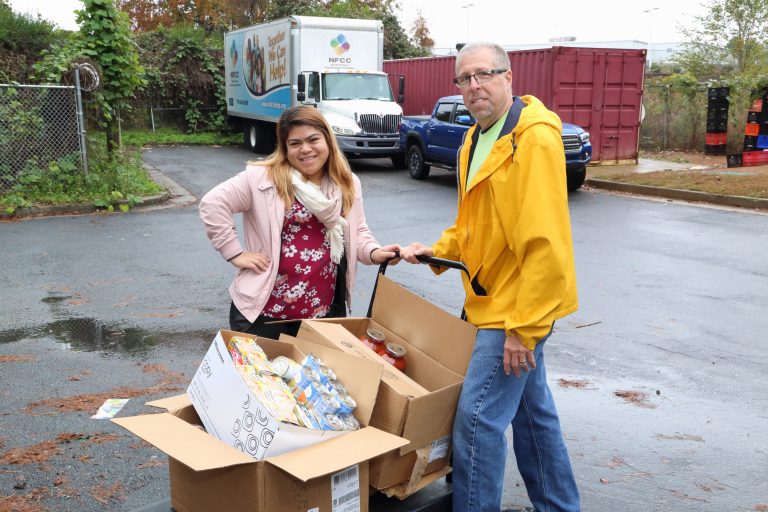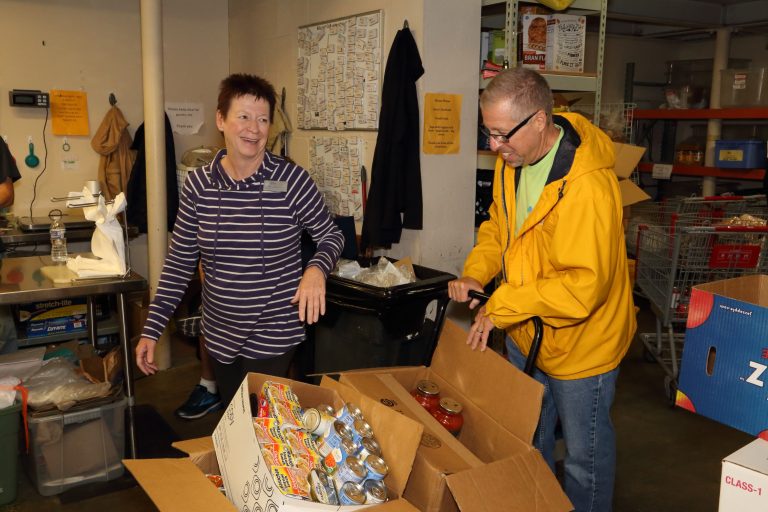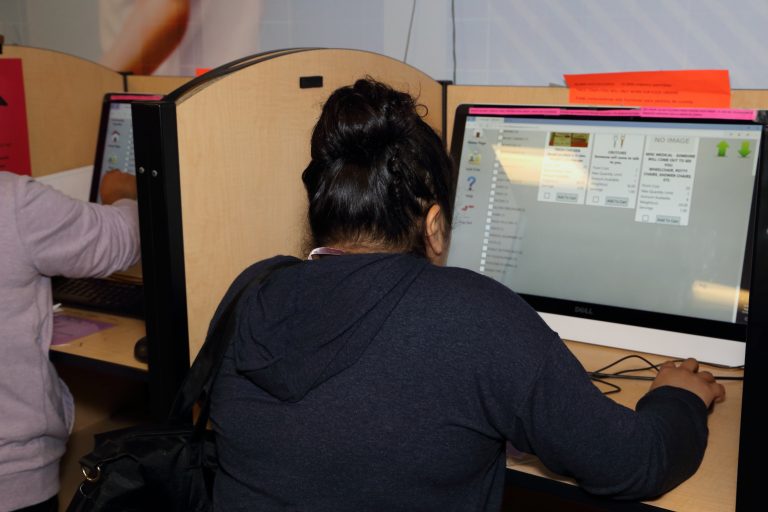 Planning a food drive for NFCC? Thank you! We rely on donations from the community for the Food Pantry. Whether, it is a big effort for your entire organization or a small group of friends getting together, we want to know! Fill out this quick form to let us know what you have planned.
Hours
Monday, Wednesday, Friday 9am-4:30pm
Tuesday, Thursday 9am-7:30pm
Saturday 10am-1pm 
Address
11270 Elkins Road
Roswell, GA 30076
Donate Food: Enter gate to the right of the building and proceed behind the building to the food pantry door on the left of building.
Questions
Contact the Director of the Food Pantry at mfortin@nfcchelp.org or 678-387-4465 for all large drives. 
NFCC is grateful to have more than 30 food recovery partners. These are restaurants, grocery stores and others that generously collaborate with NFCC to make sure that good food gets into the hands of those who need it and isn't wasted. There are 80 volunteers that work on our food recovery effort by picking up the food from these partners and delivering it to NFCC each week.  
Food Recovery Partners

1,400 adults took education classes at the NFCC Education Center on the path to self-sufficiency last year.