Each year our corporate and community partners demonstrate their tireless commitment to North Fulton's success through their generous support of each of these programs. 
Financial sponsors can select from three levels of sponsorship supporting each holiday program – Presenting Sponsor, Supporting Sponsor or Friend Sponsor.  
This year our Warm Coats drive is presented by Emory Johns Creek Hospital and our Toyland Shop is presented by Northside Hospital. Additional partnerships are available. Contact Sherri Morgan for details.
Become a Holiday Program Sponsor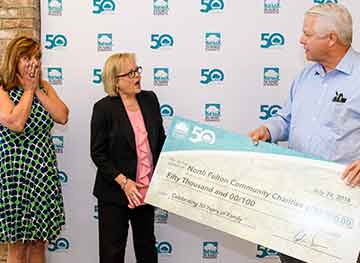 You provided more than 1,600 coats and accessories to families in need last year. With your help, we can keep local families warm this winter.  We will distribute warm  coats this year November 5-7.. 
Thanksgiving Food Distribution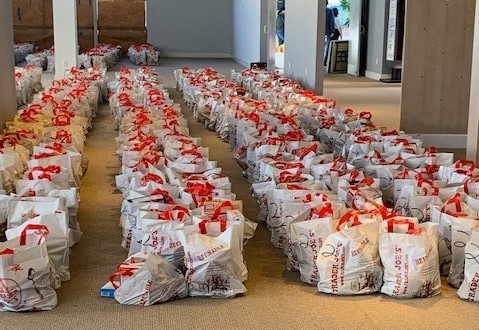 Last year, you gave more than 650 families in need a complete Thanksgiving dinner in their own home. Thanksgiving food will be  distributed this year November 18-21.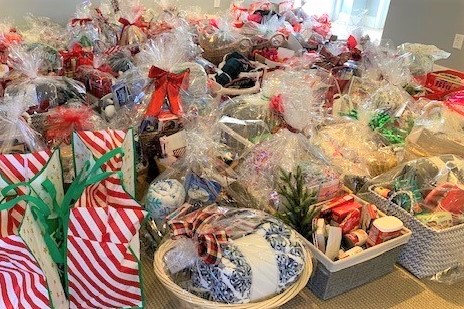 Local groups and individuals create holiday baskets for more than 150 seniors (ages 65 and over) and disabled adults each year. This year Holiday Baskets will be delivered December 13. 
The NFCC Toyland Shop is unique because donated toys are arranged in a toy store format so qualified parents have the opportunity to pick out their child's holiday gifts. Last year more than 1000 families shopped at our Toyland Shop.  This year the Santa Shop will be open for parents December 16-19.

87% of the education program participants increased their wages or improved wage earning potential last year.