In 1983, eight local churches came together with a common goal to help families facing poverty in North Fulton. Together with Mary Drake, the director of Economic Opportunity Atlanta, they established North Fulton Community Charities (NFCC), a nonprofit providing financial assistance and food to residents in need.
In the early days, NFCC served a few hundred families from a small, one-room office with a single desk and a few pantry shelves. Over the years, as the North Fulton community grew, NFCC expanded and adapted its services again and again to meet the changing needs of the families it serves.
Today, approximately 9,000 individuals receive food, clothing, emergency and education and workforce services each year out of 41,000 square feet in two buildings on Elkins Road in Roswell.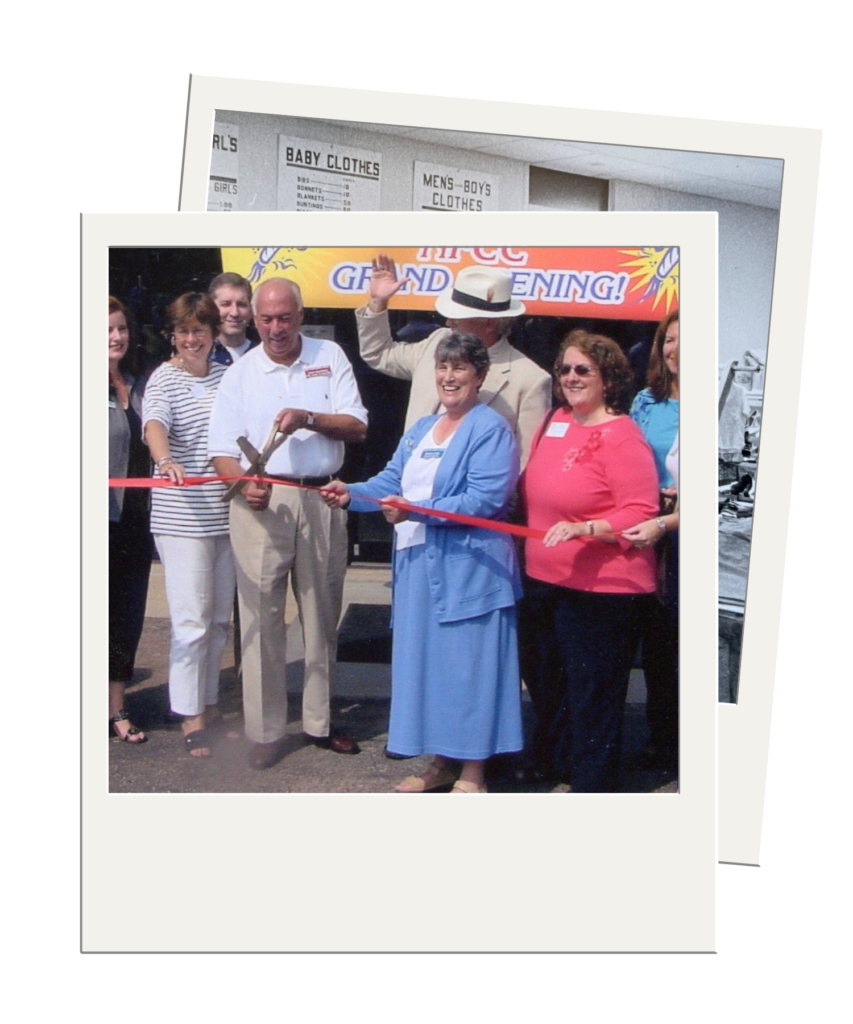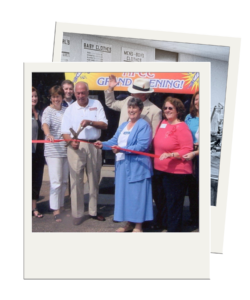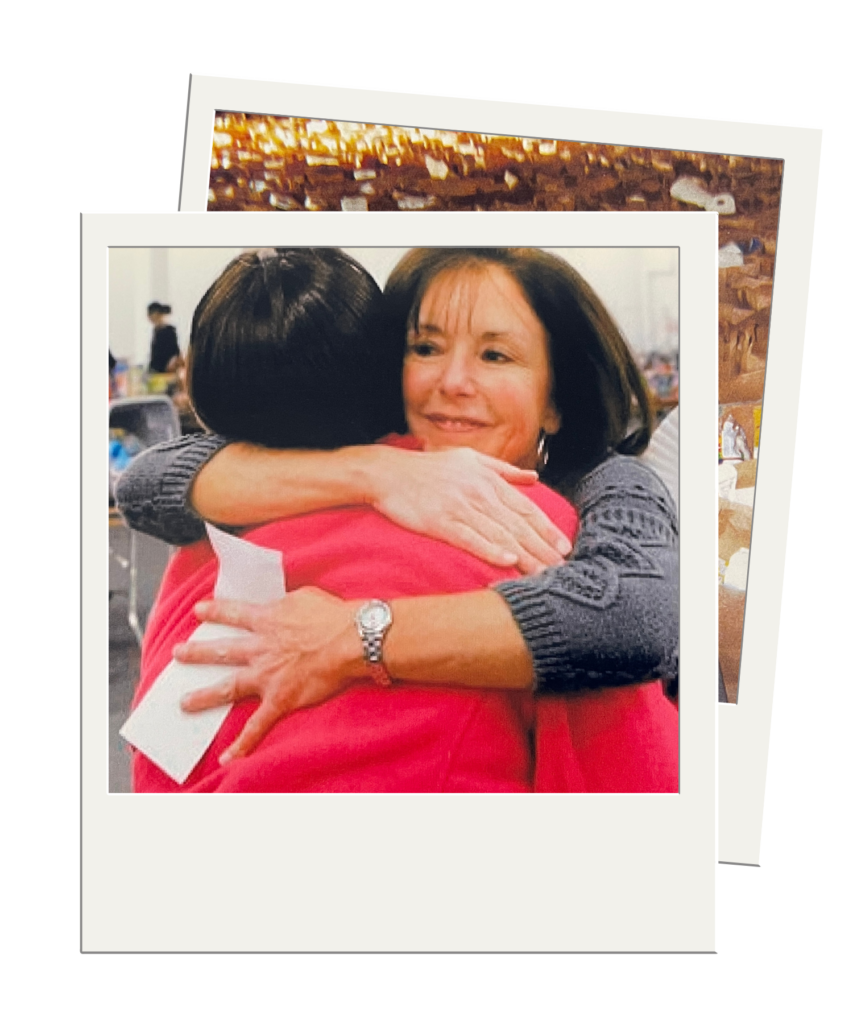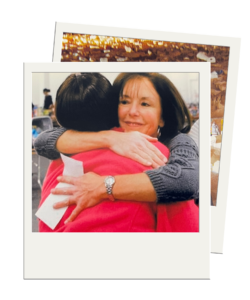 Share Your NFCC Memory with Us
Community is at the heart of NFCC. From the beginning, NFCC has relied on caring community members, through their time, talents and treasures, to serve our most vulnerable neighbors. 
Now, we want to hear from you! Share how NFCC has impacted you and your family over the years. Send a birthday message to NFCC or share your NFCC story or a favorite memory.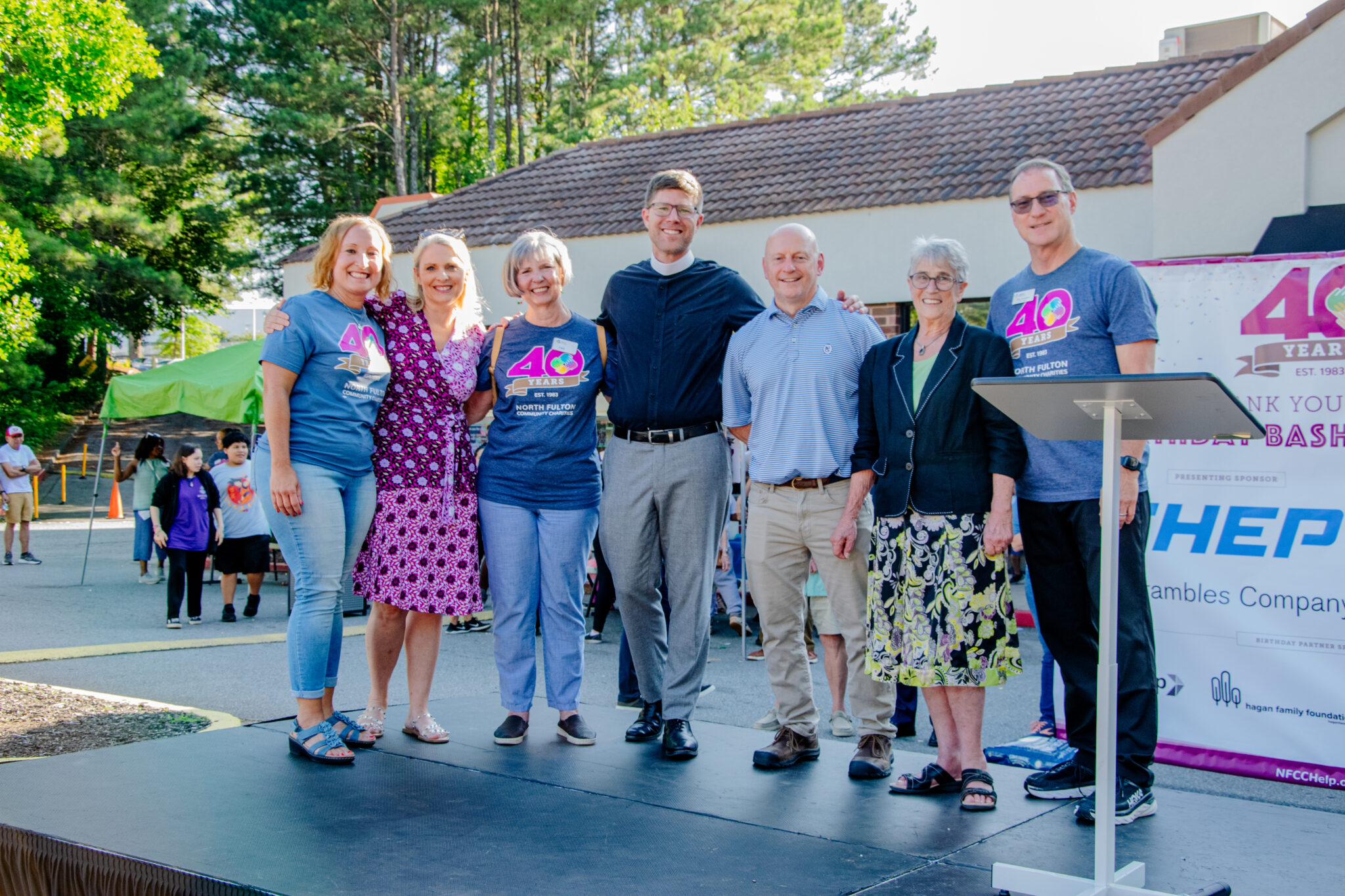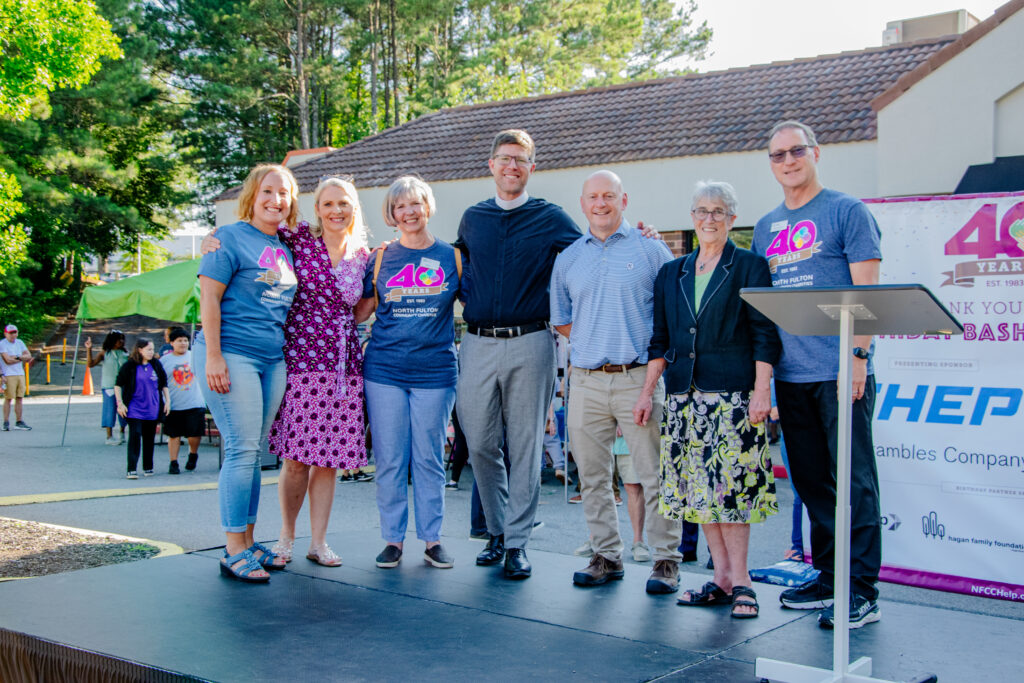 We had a blast at our community celebration on June 23, 2023. Hundres of attendees turned out to enjoy food trucks, music and DJ, games, crafts, kids activities and more!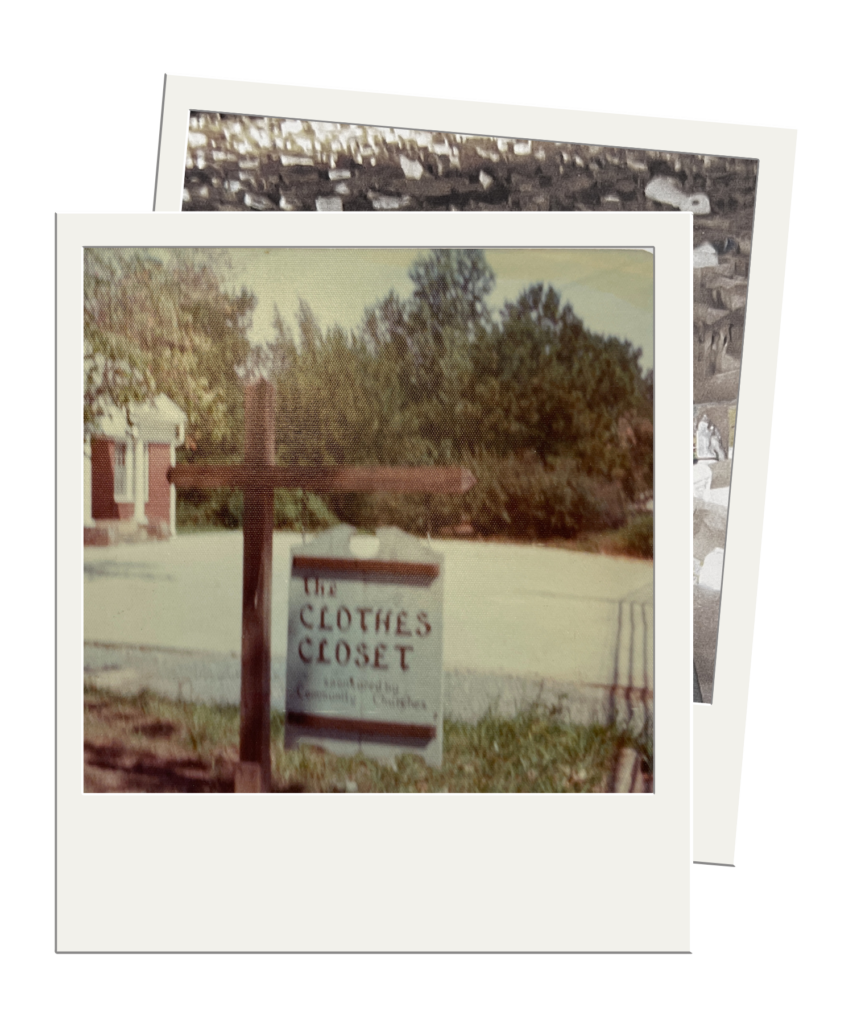 Six local churches open the volunteer-run Community Clothing Closet as a way to help families in need in the North Fulton community.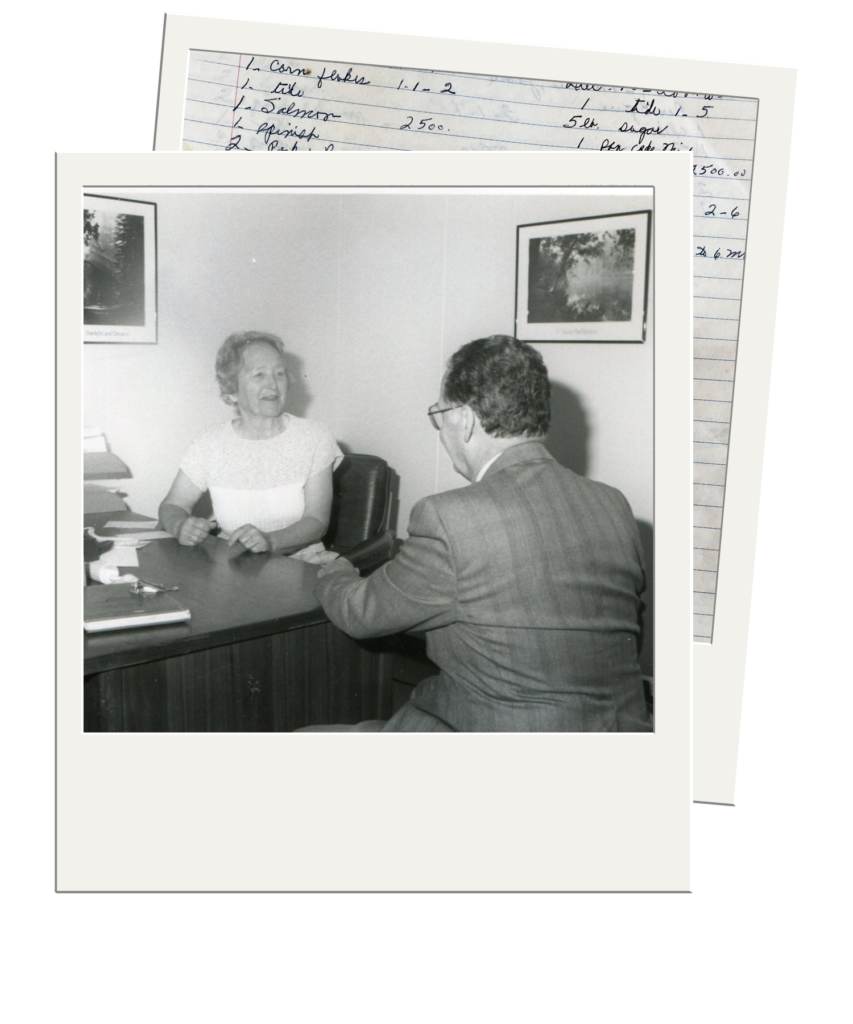 Community and Faith leaders meet with Mary Drake, director of Economic Opportunity Atlanta (EOA), to discuss how the community can assist in addressing the needs of struggling families in the area.
Eight churches join forces to work together. Each church commits to being responsible for stocking the pantry for a month, while Mary Drake works directly with clients to provide financial assistance.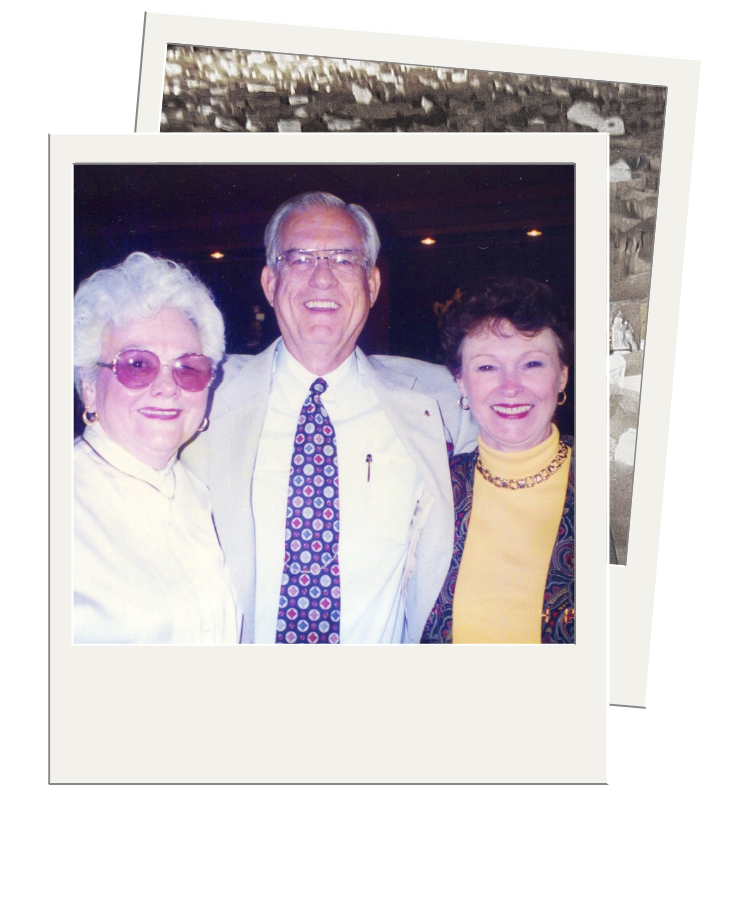 NFCC is officially incorporated. Run entirely by volunteers, NFCC becomes the primary source of emergency financial assistance and food assistance in Roswell and Alpharetta.  In the first year, the agency served 465 families with over $43,000 in emergency assistance and $17,000 in food.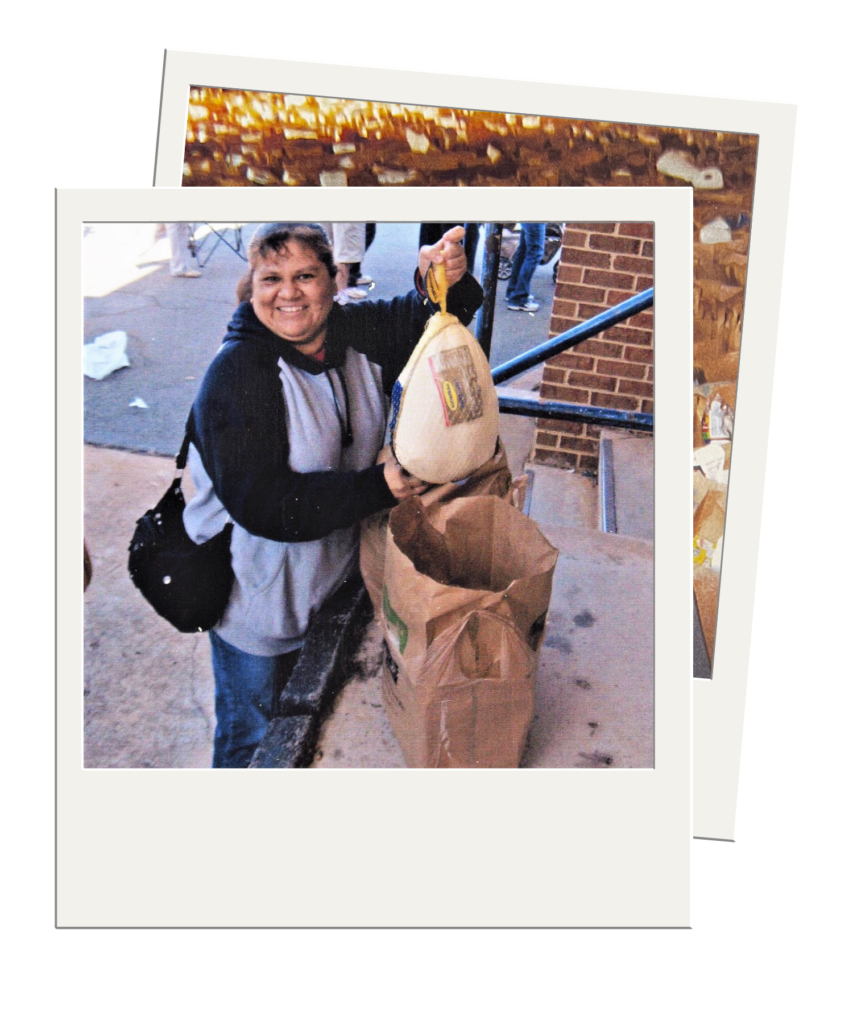 NFCC offers seasonal programs.
NFCC expands its services by offering seasonal assistance through programs providing Thanksgiving meals and Christmas gifts to local families in need. In the first year, the programs served a few dozen families.  Today, our seasonal programs serve around 1,700 of our neighbors in need.
NFCC Hires First Executive Director
Barbara Duffy is hired as the Executive Director, a role she will hold for nearly 30 years. Barbara Duffy and Mary Drake serve the community out of a one-room office inside the Community Clothing Closet at the North Fulton Human Service Center at 89 Grove Way.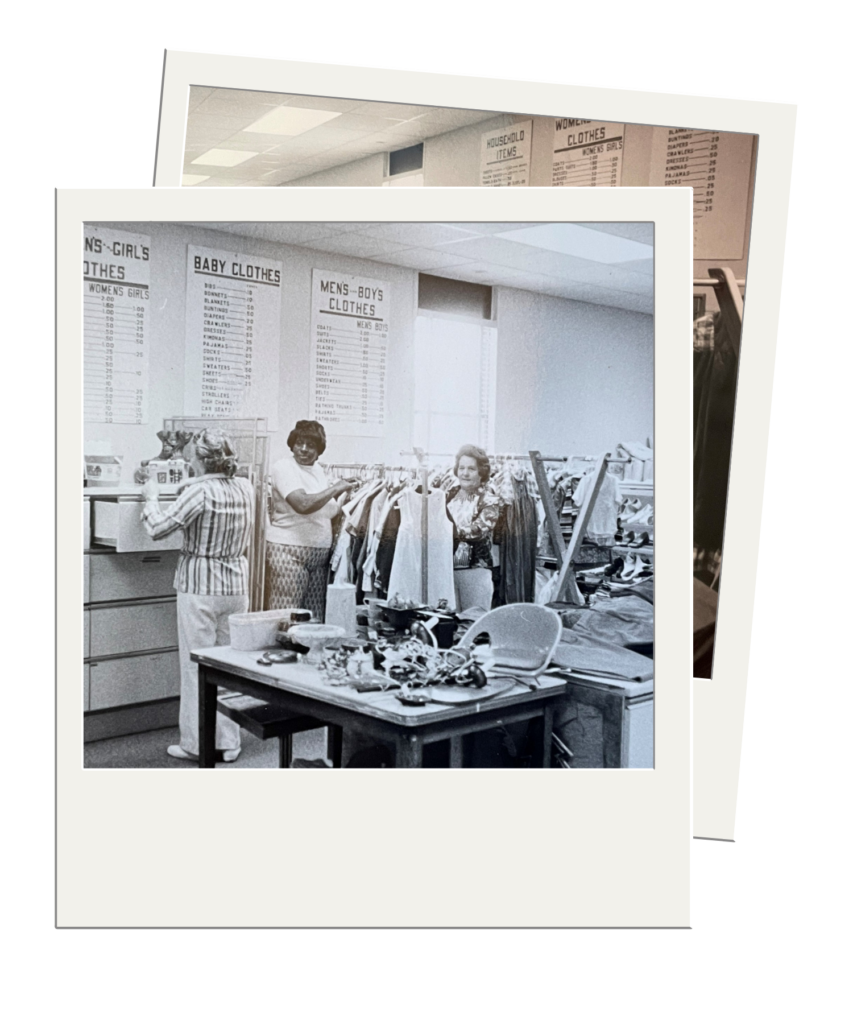 The Community Clothes Closet Joins NFCC
The Community Clothing Closet, NFCC's largest single financial contributor, officially becomes a part of NFCC.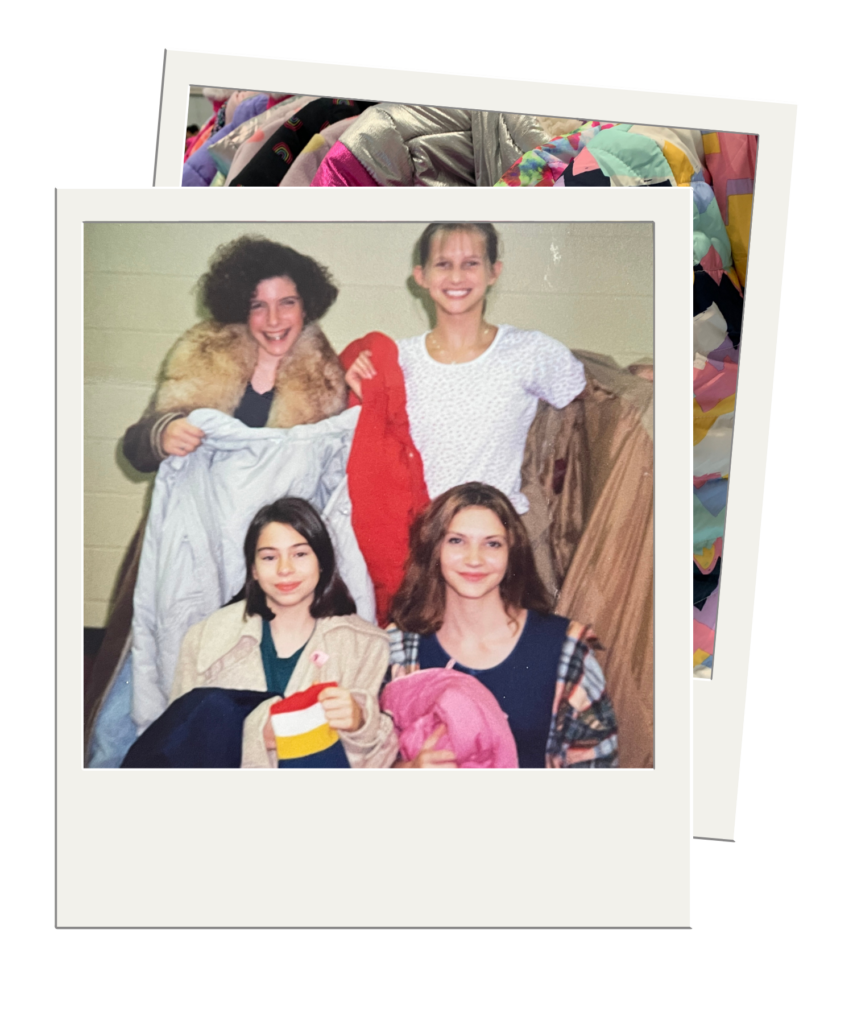 Girl Scouts Start Warm Coat Program
Girl Scout Cadet Troop 628 starts the Warm Coats program for their Gold Award. The program continues to today, now supplying more than 1,100 coats along with winter accessories for families in need.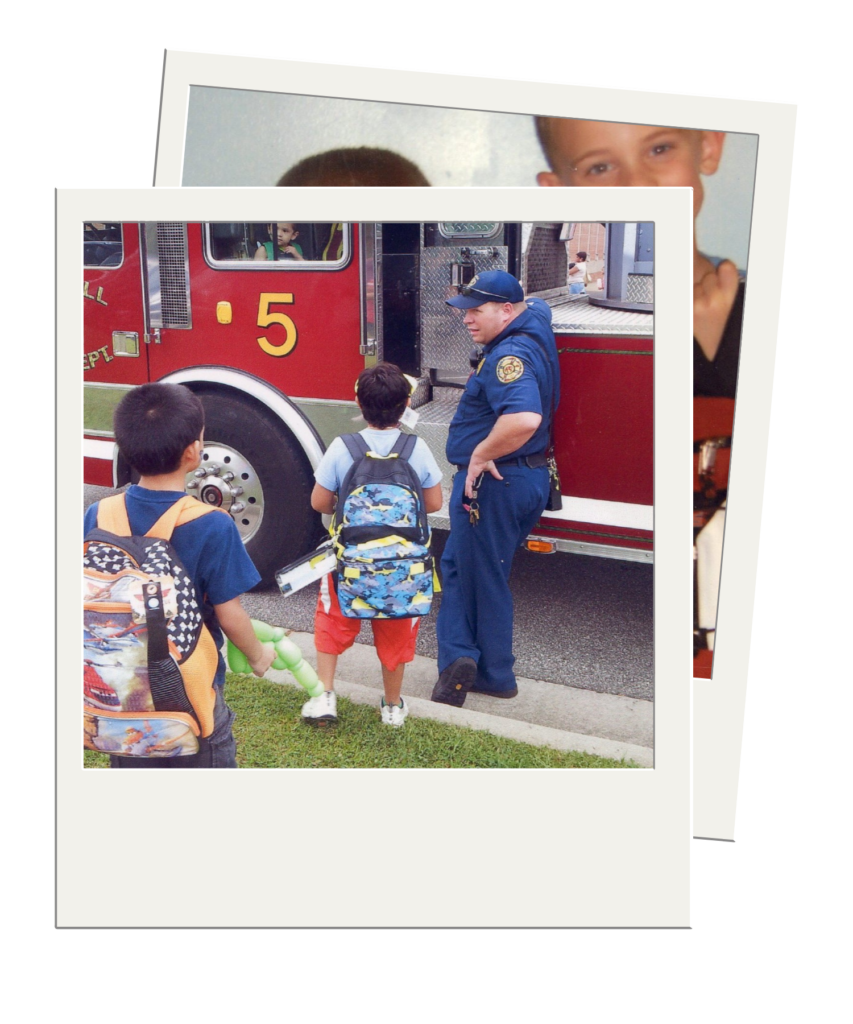 NFCC Distributes Backpacks to Students
NFCC launches its Back to School program to help children in our community. In its first year, the program school supplies to 350 students.  Today, the program distributes around 1000 backpacks each year.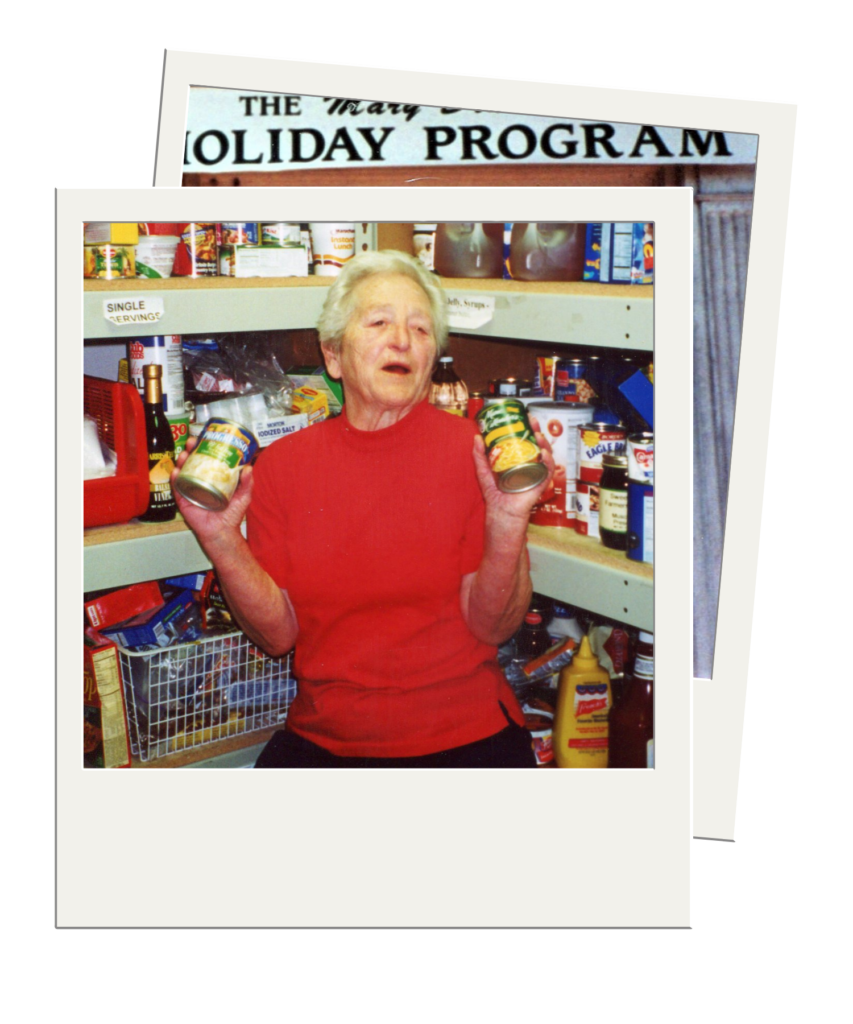 Mary Drake Retires
NFCC founder Mary Drake retires from NFCC, after 34 years of service to the community (17 years with NFCC).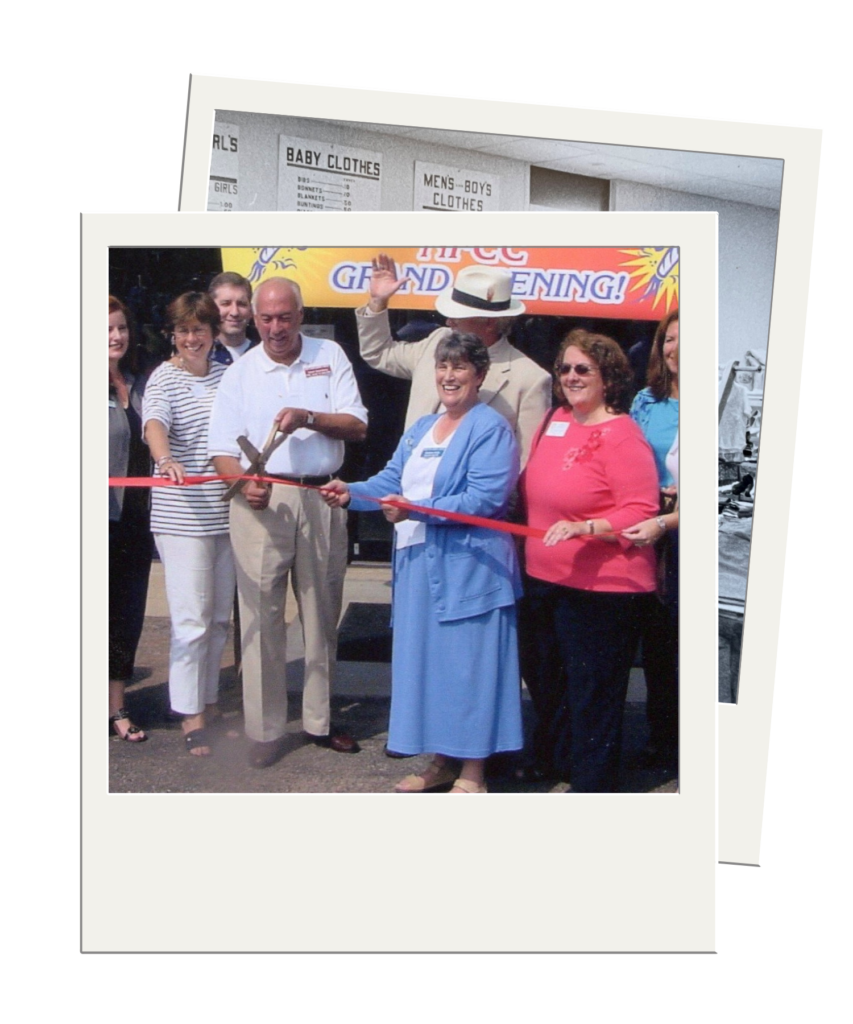 Elkins Center Opens
NFCC purchases and renovates a former motorcycle shop at 11270 Elkins Road, what serves today at NFCC's food pantry and thrift shop.  The move expands the space from a one-room operation to 20,000 square feet.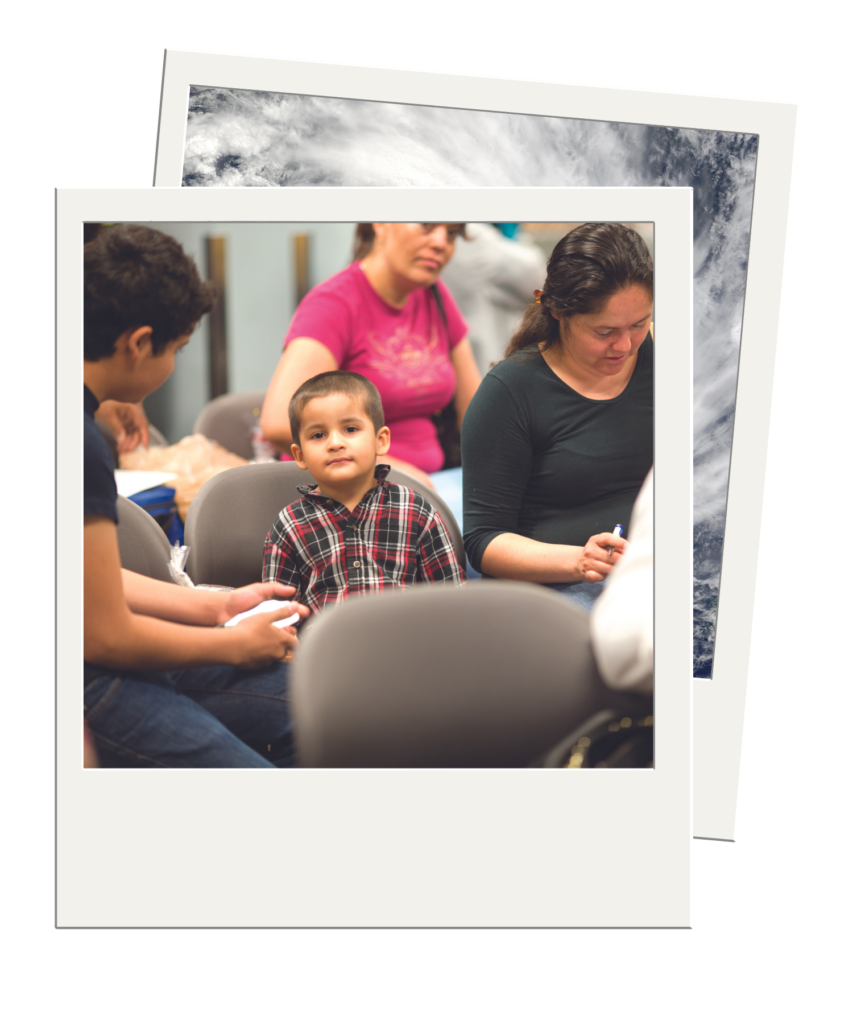 Thousands Flee Hurricane Katrina
Three weeks after moving into the new location, Hurricane Katrina hits New Orleans and thousands of people are displaced to the metro Atlanta area. With an influx of evacuees in the area, NFCC experiences a surge of people in need of assistance. NFCC serves 328 evacuee families that year.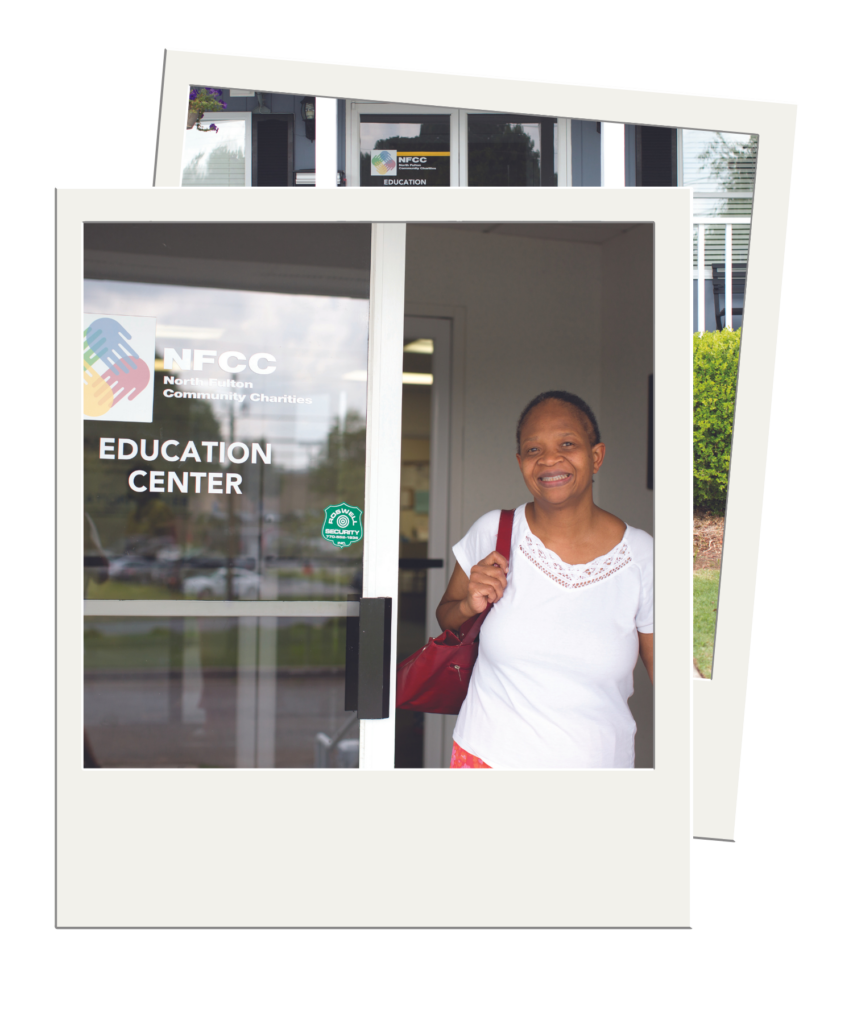 The Education Center Opens
In 2010, NFCC launched the Family Enrichment program to help clients move toward long term financial stability.
In 2012, NFCC purchases the land across the street from the main building and opened the education center, providing dedicated classroom space and a computer lab allowed NFCC to double its class offerings.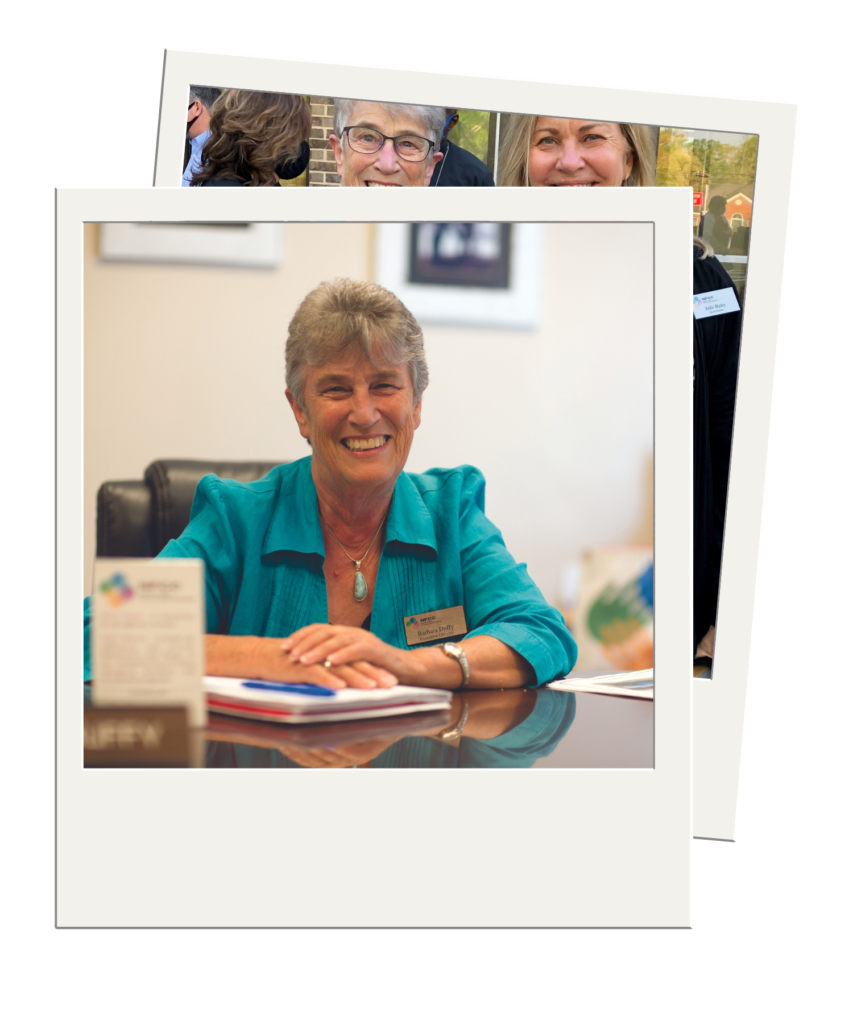 Barbara Duffy Retires After 30 Years
After nearly 30 years as the executive director, Barbara Duffy retires.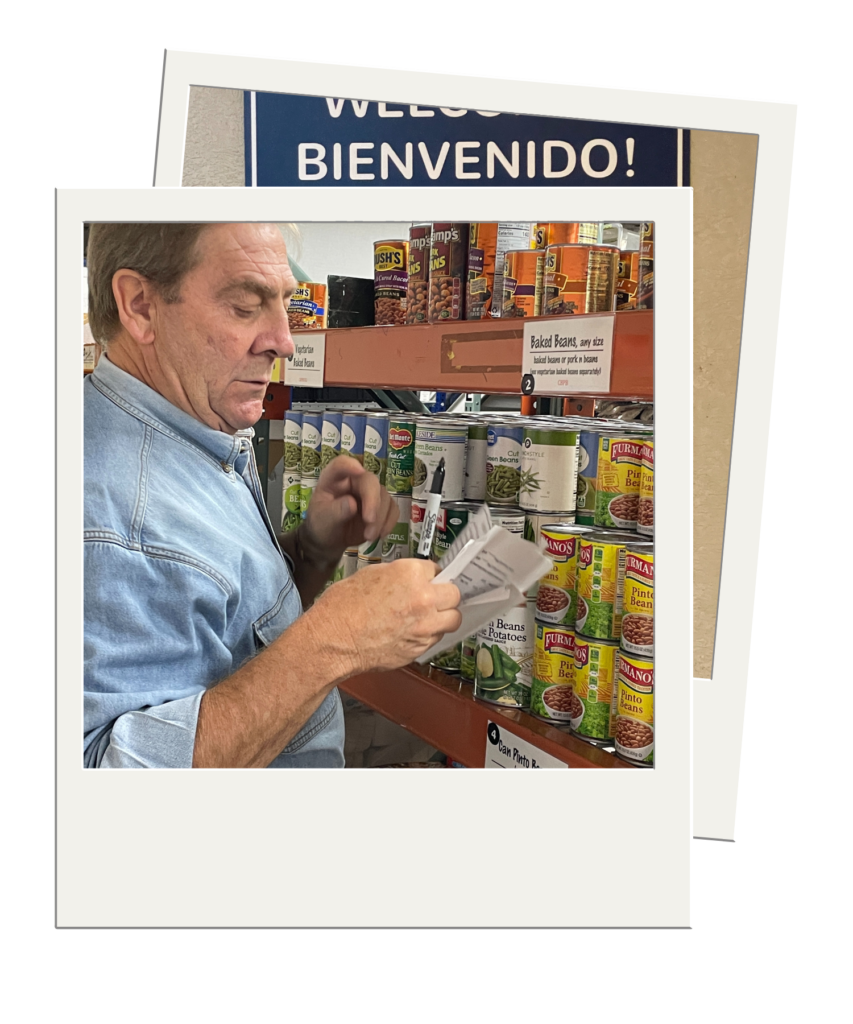 Food Pantry Introduces State-of-the-Art Ordering System
The food pantry adopts a new software that allows for greater client choice. Clients select their items from a computer kiosk using a monthly allotment of points.  The Thrift Shop is clothing assistance transitions to a similar point based system.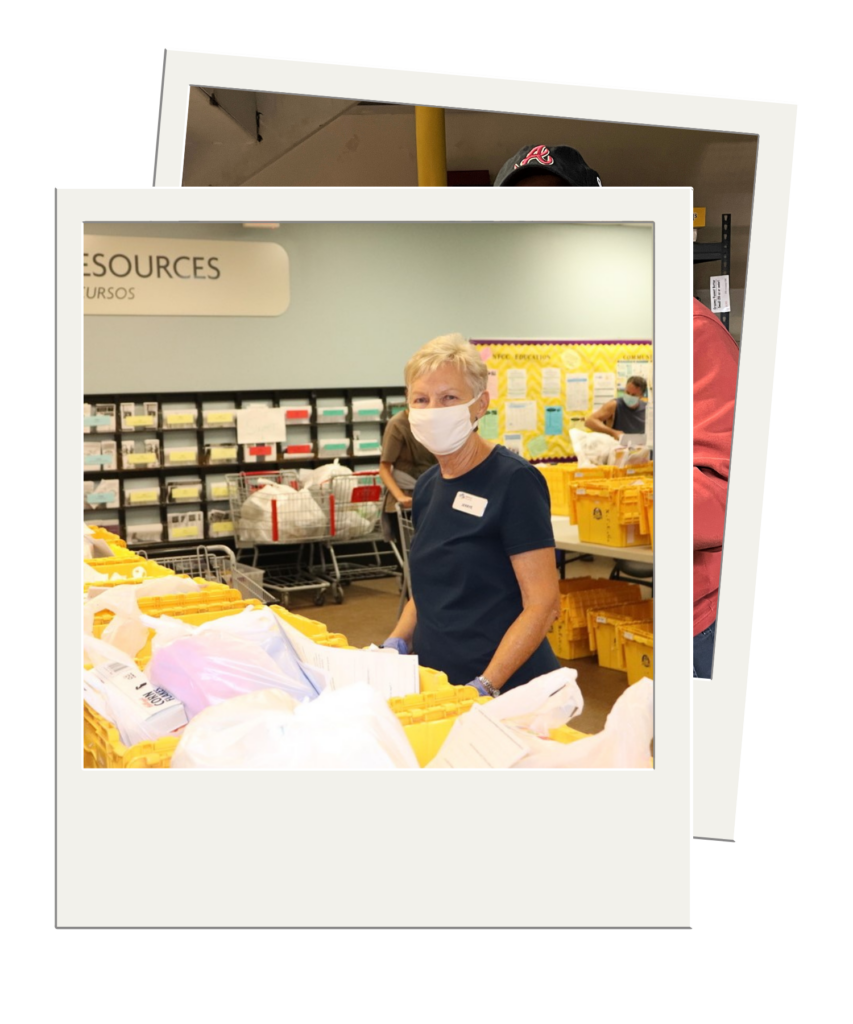 Covid-19 Changes Everything
The COVID-19 pandemic forces NFCC to temporarily close.  Knowing that many neighbors were struggling even more with many employers closed or jobs eliminated or suspend, NFCC worked to redesign how to deliver services safely and within the CDC guidelines.  Pantry services are offered mobile and case management appointments switch to virtual appointments.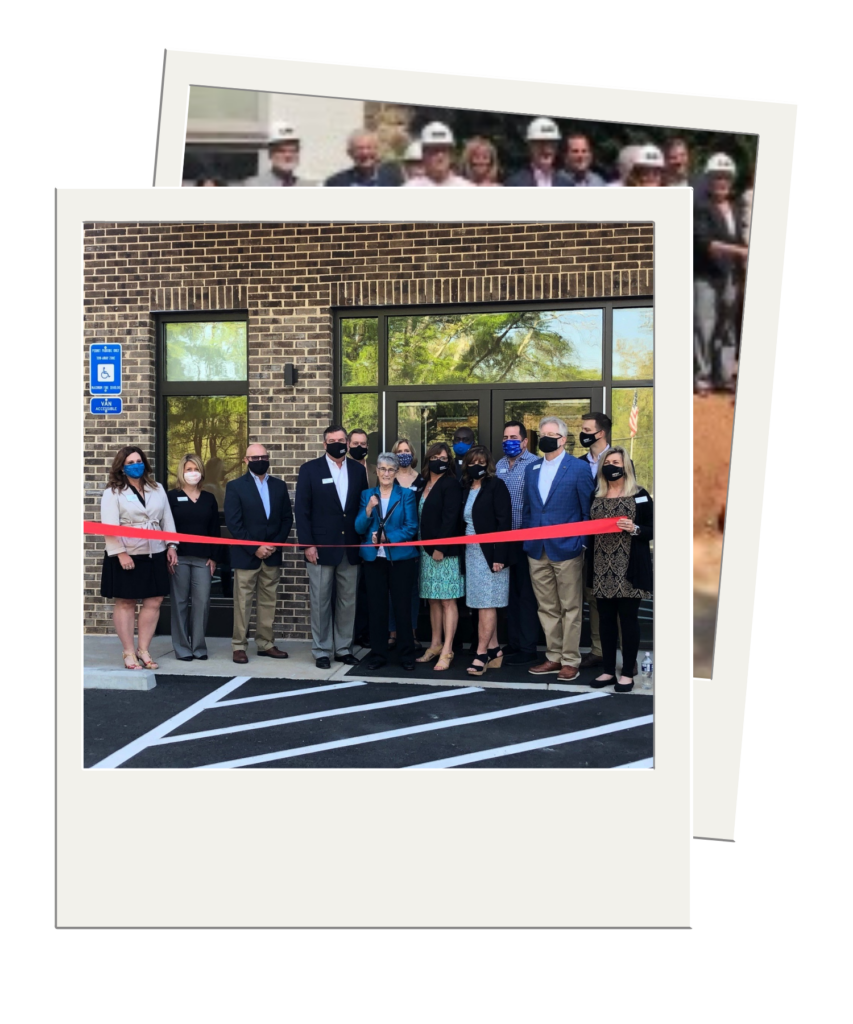 The Barbara Duffy Center Opens
The Barbara Duffy Center, a 20,000 square foot facility to house case management, education and administration offices opens in April.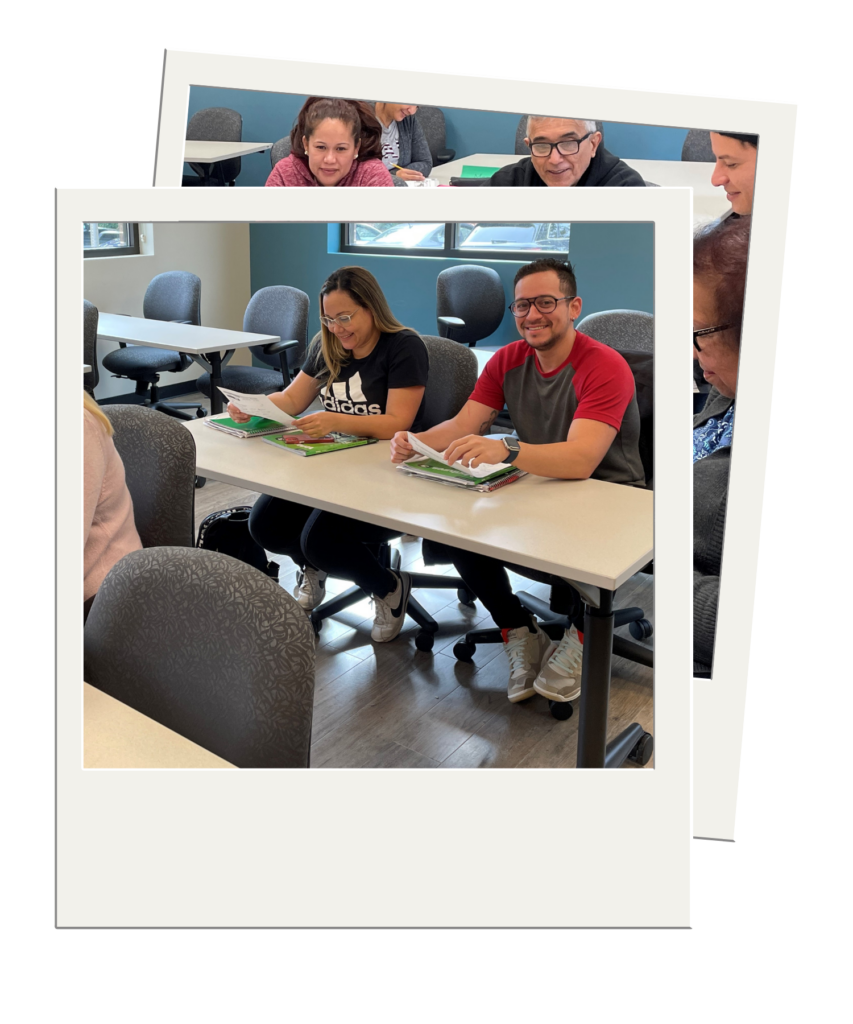 Education and Case Management Expands
NFCC offers evening hours four days a week to accommodate a demand for ESL classes and case management appointments.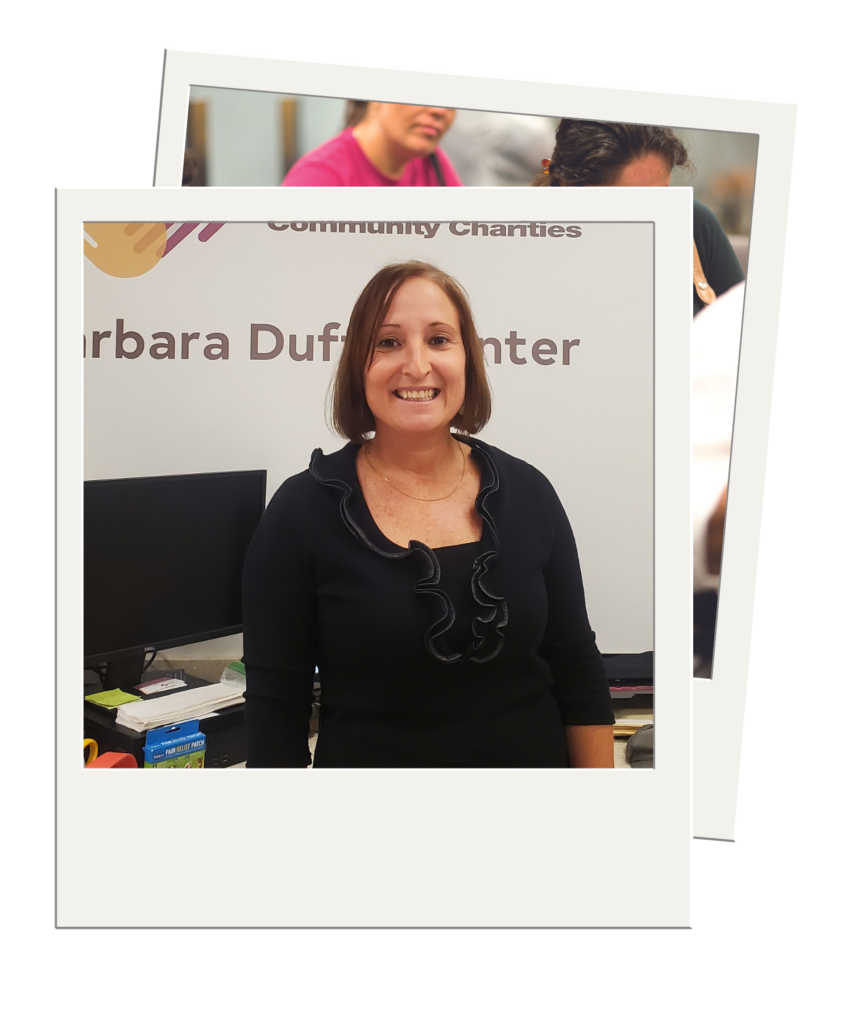 Sandy Holiday Joins as Executive Director
Sandy Holiday is welcome as the new executive director. 

125+ families receive food each day and close to 23,000 food orders are filled each year.