Celebrating 50 Years Serving North Fulton
The NFCC Thrift Shop, formerly known as The Community Clothes Closet, opened in 1971 long before NFCC was established. Local churches supplied the volunteers and supervised the operations. In 1991, it became part of the NFCC family. The Thrift Shop is open to the public to shop at bargain prices six days a week and retail income supports NFCC programs and operations. In addition, families who qualify participate in a free family choice clothing program. 
The NFCC Thrift Shop is open to the public and proceeds from the Thrift Shop provide operating and program support for North Fulton Community Charities. When you shop at the Thrift Shop, you help support the mission of NFCC. Inventory changes daily.
What you will find at the Thrift Shop:
Special sales events and daily specials make shopping fun and affordable for everyone.
11270 Elkins Road
Roswell, GA 30076
678-387-4469
Shopping Hours:
Mon., Wed., Fri., Sat. : 10 am-5 pm
Tues. & Thurs. 10 am – 8 pm
Donation Hours: Mon- Sat. 10 am – 5 pm
Pick up of purchased furniture on hold: Mon-Sat 10 am – 5 pm.
Sun: Closed
Join the Saver's Club and get a $5 Welcome Coupon NOW
Donate to the NFCC Thrift Shop
Donations to the NFCC Thrift Shop help our community in multiple ways. Over 2,000 families qualify for clothing vouchers each year. Your donations help clothe struggling families in our community. Proceeds from shoppers also provide the revenue for NFCC to serve over 4,000 families a year. That revenue helps prevent hunger and homelessness in our community through food, emergency financial assistance and workforce readiness classes.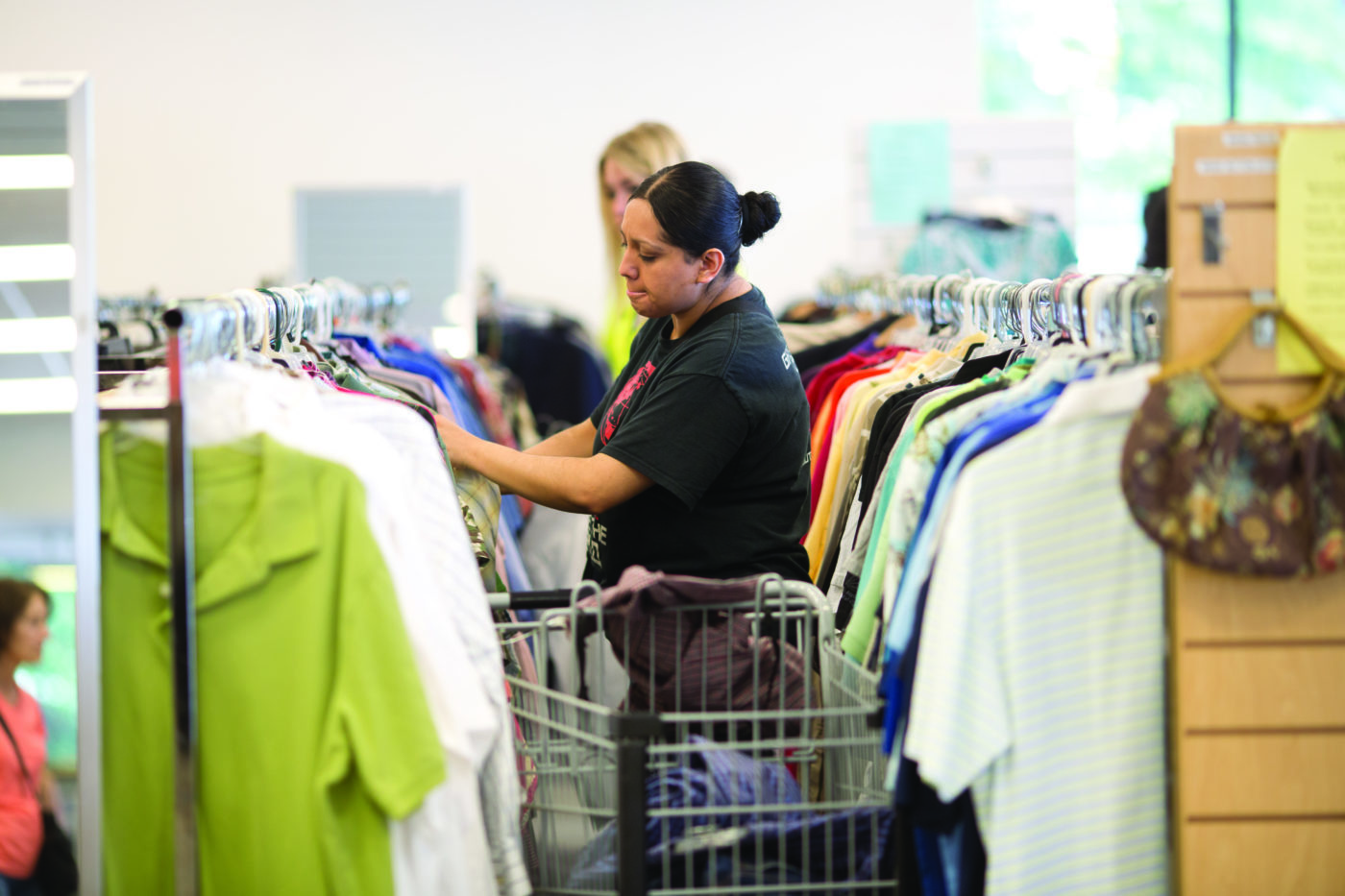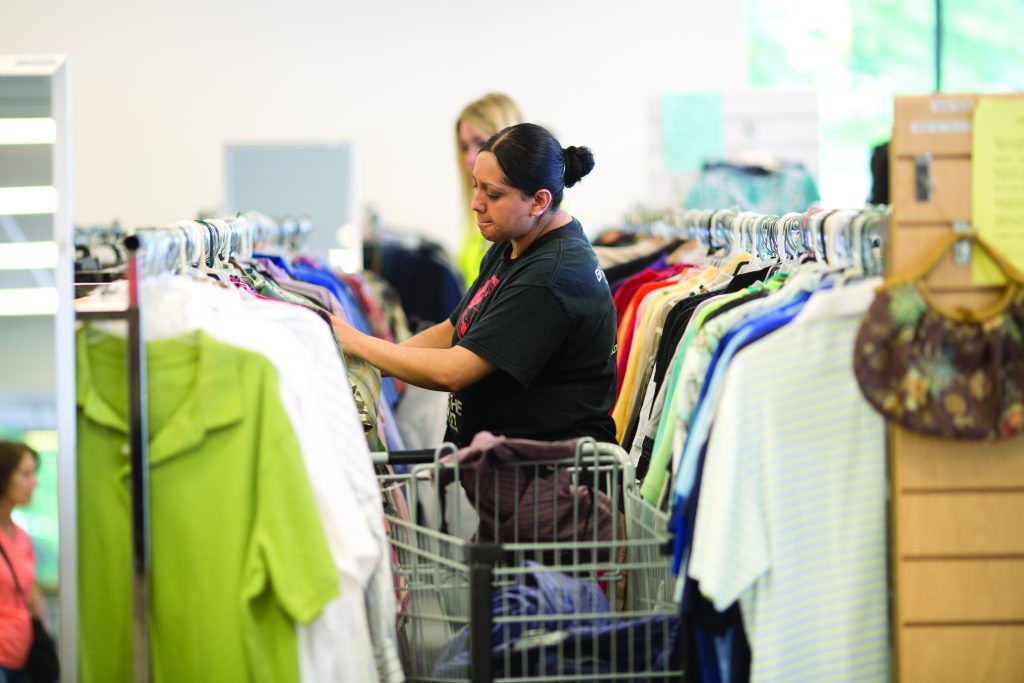 Step 1:Gather
Gather items you are no longer using – everything from clothes to furniture – we also accept cars and other vehicles, which are donated to families in need.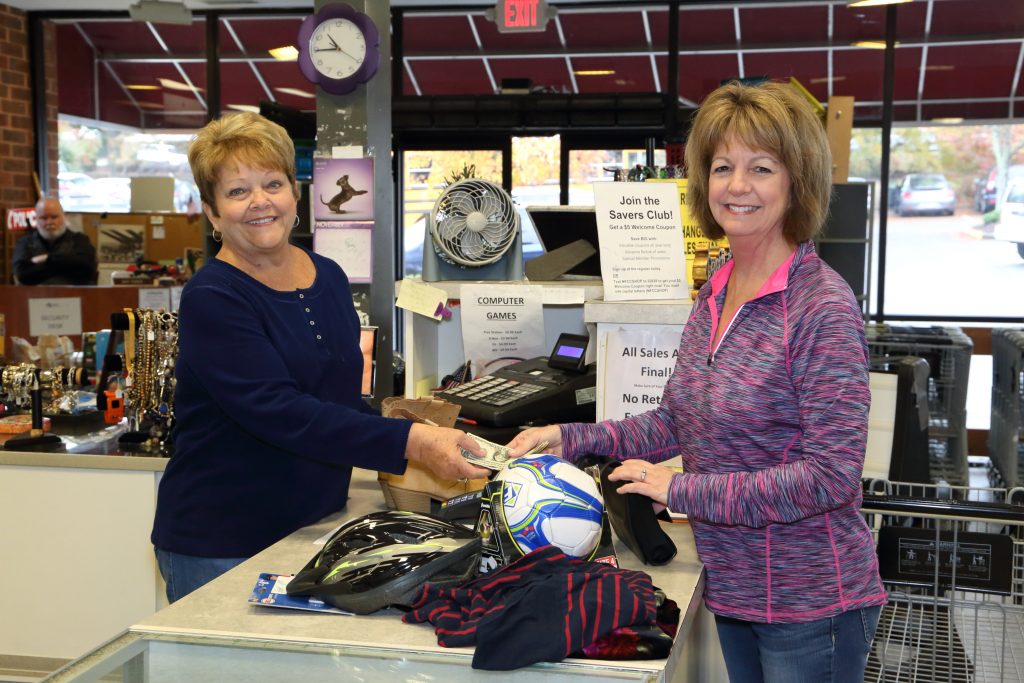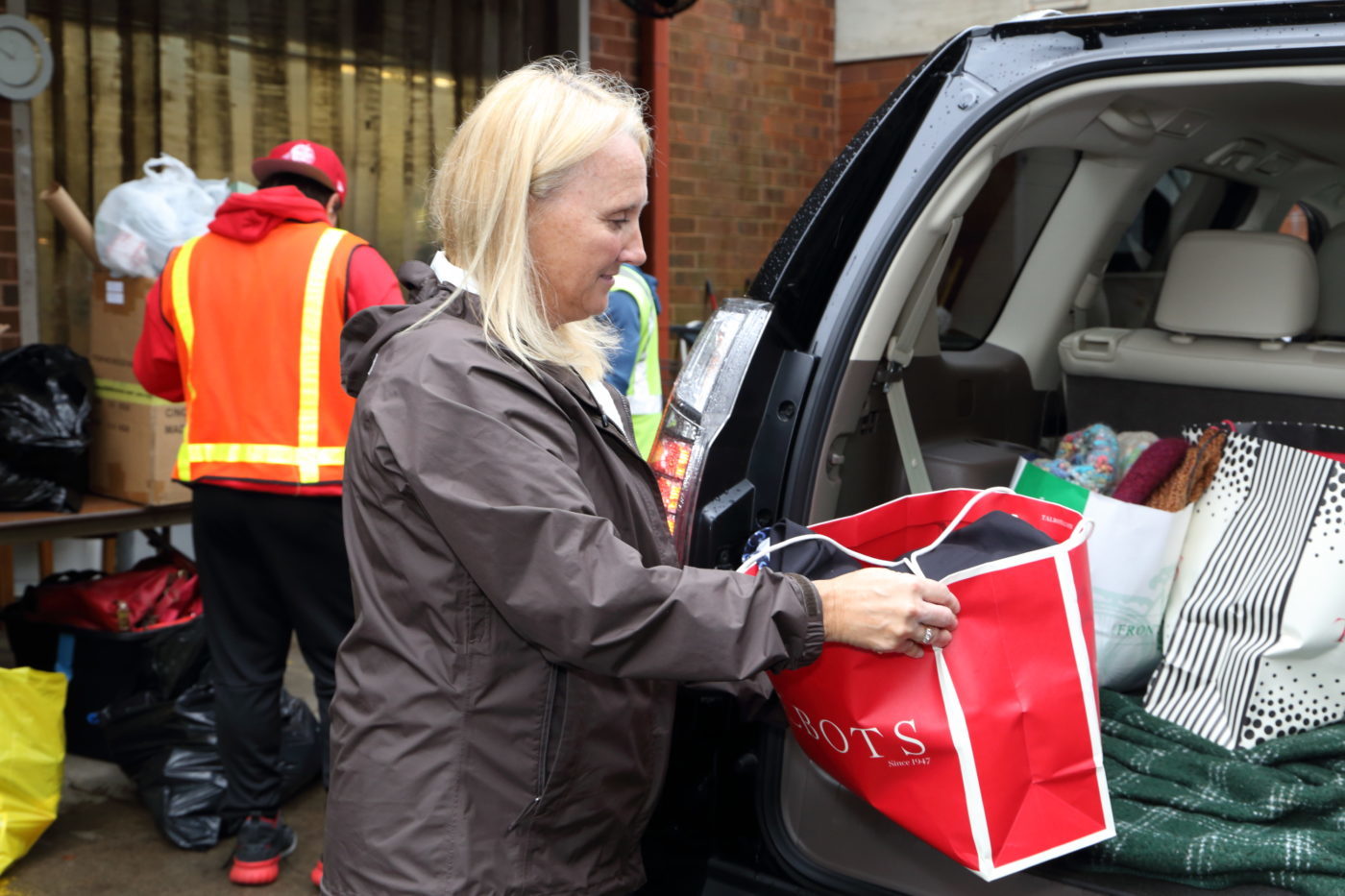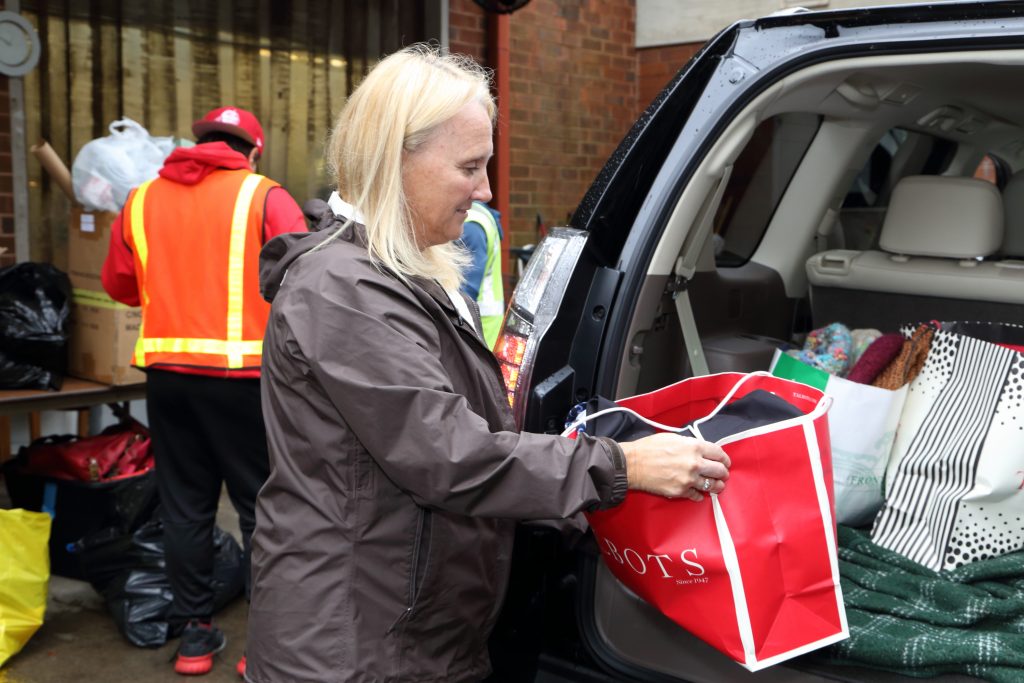 Step 2: Review 
Review the items to make sure they are in workable and sellable condition and are not broken, ripped or stained. If you wouldn't buy it at a thrift store, we probably can't sell it. The Thrift Shop cannot accept:
tube televisions
fax machines
cribs
mattresses/water beds
building materials/light fixtures
ceiling fans
built-in appliances/fixtures
swing sets
video tapes
armoires/entertainment centers
Step 3: Drop Off
Donations can be dropped off Monday through Saturday from 10am to 5pm.
Step 3: Pick Up
NFCC has a pick-up service available for furniture, appliances and very large items requiring a truck in Alpharetta, Johns Creek, Milton, Mountain Park and Roswell. As with all donations, the items must be in working order, clean, no stains or rips and overall good condition. The items picked up are sold in the Thrift Shop to generate revenue to support the NFCC mission.
To schedule a pick up fill out the
Pick Up Request Form
.
Allow at least one week for all pickups.
NFCC and the driver reserve the right to decline any items that we consider not suitable for resale or use in our facility.
Items should be located in the garage or in the driveway the day of pick up depending on the weather.

Over 4,000 families are served by NFCC each year.